Anthony Opal (b. 1983) is a poet, translator, and editor. His books include ACTION (2014), PROCESSION (2020), and THE ROOF ABOVE OUR HEADS (2021), as well as translations of Hatano Soha, Taneda Santoka, Kobayashi Issa, Yosa Buson, and a linguistic survey on the book of Jonah. His work has appeared in various magazines and journals: Boston Review, Harvard Divinity Bulletin, Notre Dame Review, Poetry, and elsewhere. He received an MFA from Northwestern University and currently lives in Chicago, IL, where he is Editor of The Economy Magazine + Press.


anthonyopal@gmail.com

CV

ACTION
(Peanut Books, 2014)
"If you've ever opened the hood of a car and found a motor of flowers or opened a closet and out flew a flock of waxwings, monarchs and philosophers, you'll be prepared for these poems. Otherwise, reader, get ready for the brilliant onslaught of these prayerful evocations, these rollercoaster sonnets, these radiant affirmations of life and art."

-DEAN YOUNG, author of Bender: New and Selected Poems


"Opal's eye mocks its own seeing. With a "strange mercy that pulls us inward,' these poems glint from the threads tethering private myth to a larger one. Taut with hope and balancing a heavy humor, this is language carved of a voice that wants to shout lullabies: 'I want to sing / a song to myself in the silence of / myself.'"

-EMILY KENDAL FREY, author of Sorrow Arrow and The Grief Performance


"Anthony Opal's keen and restless observations, flickering with medical and theological emergencies, Old Testament visitations, Jackson Pollock, hippos and bird wings, can't help but remind me of the nature of opal itself, with its glittering internal structure that refracts light mediated by its elemental inclusions and substrates. In wrestling with his sonnet-angel, Opal wins."

-ALLAN PETERSON, author of Fragile Acts and All the Lavish in Common


"Anthony Opal's series of unrhymed (or off-rhymed) sonnets begins with a prayer to everything or anything - from a lower case 'god' to a 'compassionate sloth' and a 'homeless zoo keeper.' In these poems reverence and rebellion, desperation and control joust. Then they dance. Opal's lines are consistently surprising (if that's possible) and, more important, they make me believe them."
-RAE ARMANTROUT, author of Just Saying and recipient of the Pulitzer Prize
"'I write sonnets empty of everything yet containing all things…' goes a visual and philosophical echo of the unutterable 'G–d'
ACTION
interrogates, prods. Such slippery refrains drive this lively book's composition and arguments. Birds fall throughout, echoing the rough descent of haloed, winged things; the speaker wrestles an angel by a river and, in a later poem, a father by a sink; prophets stumble about stripped of epic context, conscripted to a world of Doritos bags, iPhones, and prescription meds. Indeed, religion and the sacred's place in the contemporary are on Opal's mind. For as much as, say, 'Out of the Whirlwind' might aver otherwise, these adroit and contemplative poems don't only fuck with 'ideas of the holy,' they seek them out."
-DOUGLAS KEARNEY, author of Patter and The Black Automaton
Language: English
ISBN: 978-0-692-33554-3
︎ $19.00︎ Purchase

PROCESSION
(The Economy Press, 2020)





.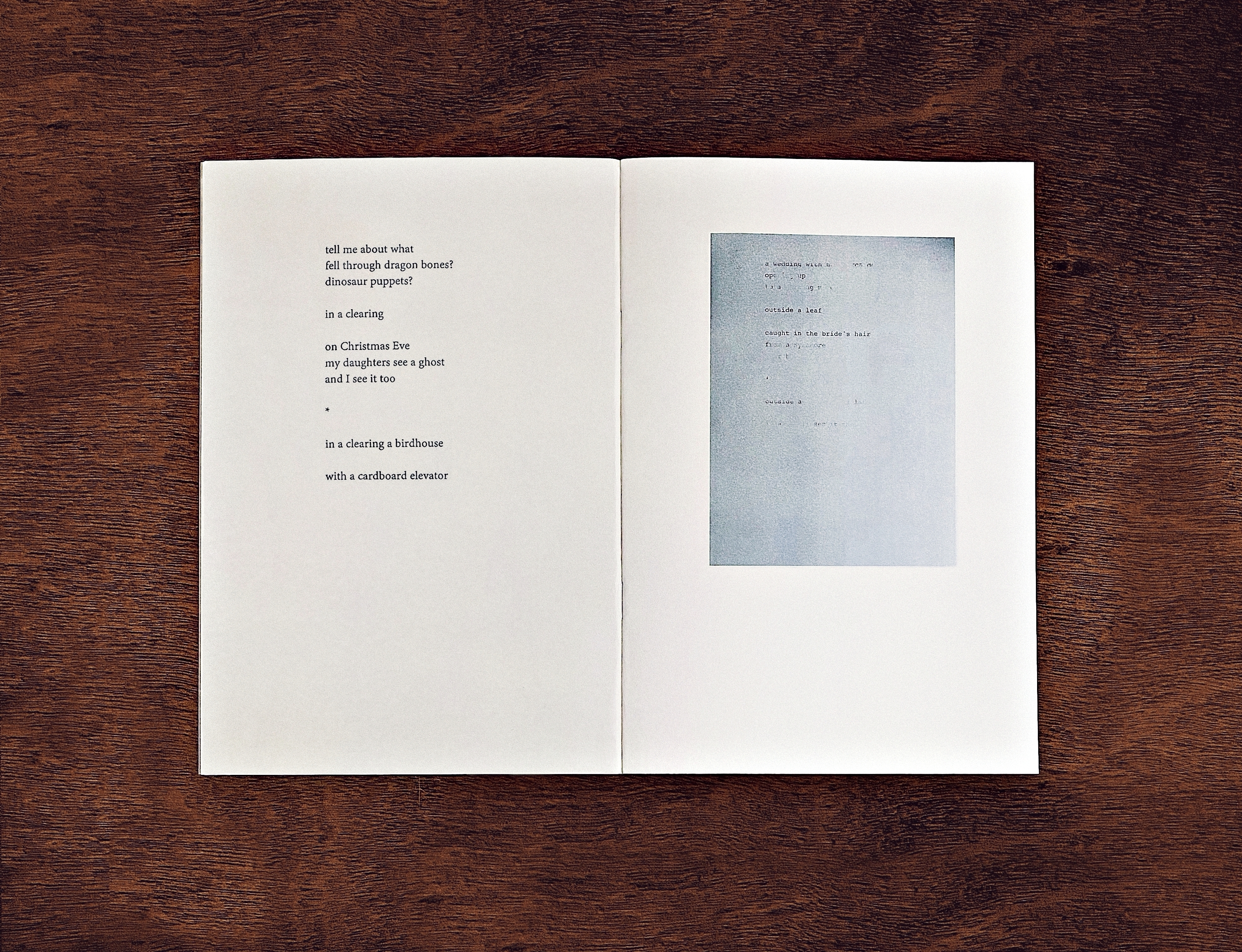 Language: English
ISBN: 978-1-7356630-1-2

︎ $10.00︎ Purchase

THE ROOF ABOVE OUR HEADS
(The Economy Press, 2021)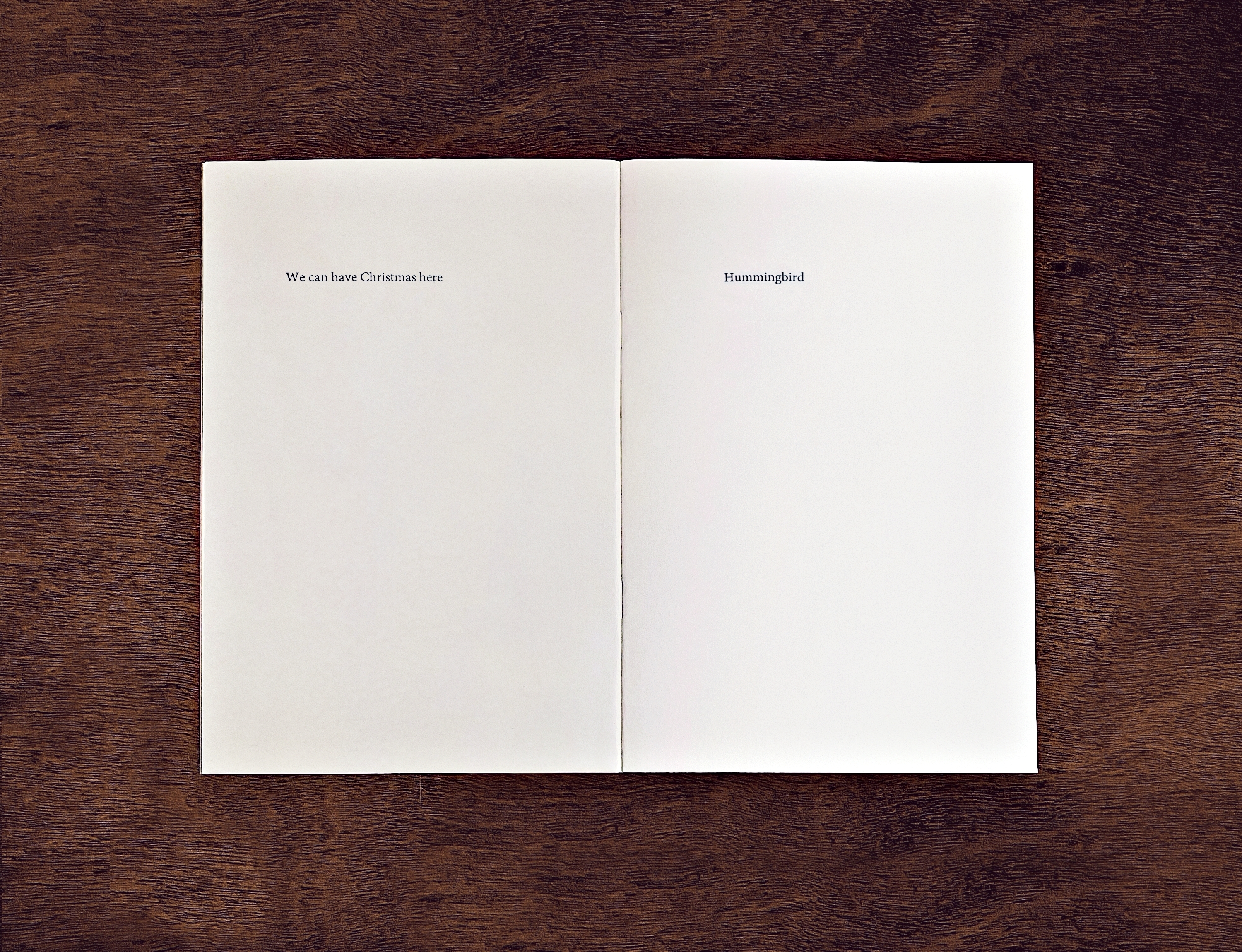 .
Language: English
ISBN: 978-1-7375909-0-3

︎ $10.00︎ Purchase
POEMS OF MATSUO BASHO
Author: Matsuo Basho
Translator: Anthony Opal
Language: Japanese / English
ISBN: 978-1-7356630-5-0
︎ $7.50 ︎ Purchase
POEMS OF YOSA BUSON

Author: Yosa Buson
Translator: Anthony Opal
Language: Japanese / English
ISBN: 978-1-7375909-1-0
︎ $7.50 ︎ Purchase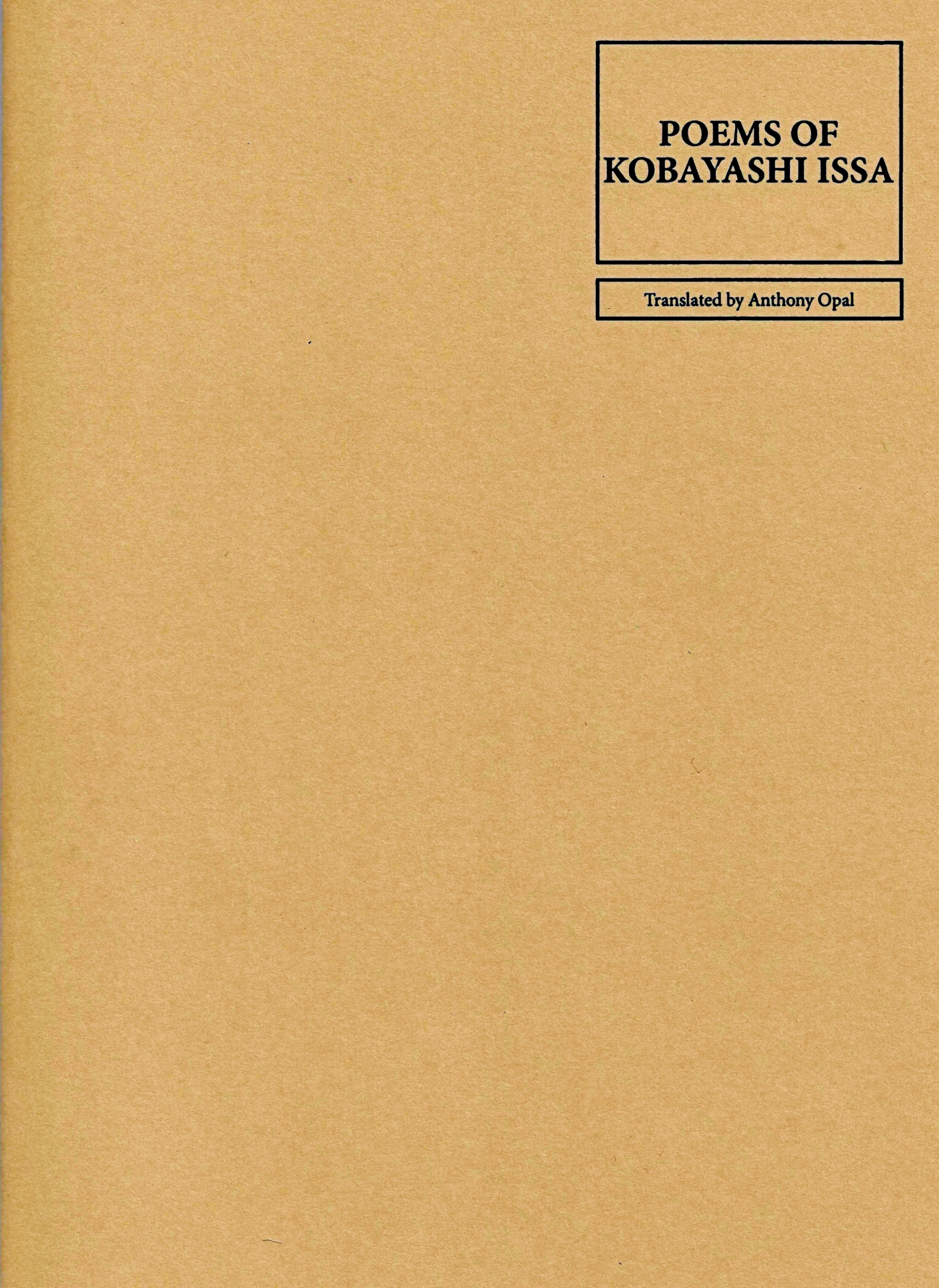 POEMS OF KOBAYASHI ISSA
Author: Kobayashi Issa
Translator: Anthony Opal
Language: Japanese / English
ISBN: 978-1-7356630-6-7
︎ $7.50 ︎ Purchase
HATANO SOHA: SIX PHRASES
Author: Hatano Soha
Translator: Anthony Opal
Language: Japanese / English
ISBN: 978-1-7356630-0-5
︎ $7.50 ︎ Purchase
POEMS OF TANEDA SANTOKA
Author:
Taneda Santoka
Translator:
Anthony Opal
Language: Japanese / English
ISBN: 978-1-7375909-3-4
︎ $7.50 ︎ Purchase
IURDSTVO
Reflections on Foolishness
Author: Ken Feit
Editor: Anthony Opal
Language: English
ISBN: 978-1-7356630-9-8

︎ $10.00︎ Purchase
TO ASK FORGIVENESS OF THE BIRDS
The Words of Father Zossima
Author: Fyodor Dostoevsky
Editor: Anthony Opal
Language: English
ISBN: 978-1-7356630-2-9
︎ $15.00︎ Purchase
LIVE OAK, WITH MOSS
Reconstructing the Early Calamus Sequence
Author: Walt Whitman
Editor: Anthony Opal
Language: English
ISBN: 978-1-7356630-7-4
︎ $15.00︎ Purchase
THE ECONOMY MAGAZINE
ANTHOLOGY
MMXII - MMXV, Volumes 1-7
Editor: Anthony Opal
Language: English
ISBN: 978-1-7356630-3-6
Single volumes available
here
︎ $35.00︎ Purchase